In recent meetings with clients for whom we've run sales improvement programmes, we were keen to understand what they felt were the key differentiators that made us stand out from the crowd.
Three key themes kept coming out time and again.
1) You build on the practical and positive psychology of the sales person before going into the sales processes and techniques
As one Sales Director commented, "We all probably know that 80 – 90% of all sales are won and lost in the salesperson's mind.  So without starting to ensure new and experienced salespeople have got the right attitude, mindset and beliefs FIRST you will never achieve sustainable improvements in sales, margins or customer satisfaction"
2) You focus on the first part of the "steps to sale", not the later part
A Managing Director observed, "We thought we needed help on 'closing', 'negotiating' and 'objection handling'. Sewells showed us that the toughest part of the sales process to master is not 'closing the sale' but opening the relationship with the customer in the first place (a genuine, trusting, friendly relationship).  As you said, "Once you get a customer to like you and trust you, the rest of the sales process is quite simple, not easy, simple".  We at first thought you were mad. Once we'd mastered that idea, our sales nearly doubled in 2 years and customer satisfaction went through the roof."
3) You brought the human element back into sales
As a Sales Manager recalled, "We were told that we had to use another company for sales training.  They taught us how to sell like robots (and it failed). Sewells came in and de-programmed us so we could sell like humans and have a lot of fun, and a great deal more success, while doing it."
"You also allowed us to discover more than 40 individual 'Customer Value Propositions' about our products and services. We started selling on value, not price – our market share rocketed by 14% within a year."
We tailor made a sales improvement programme for Shell. Within a year they had doubled sales and tripled them over the next three.
Click on the image below for the full details.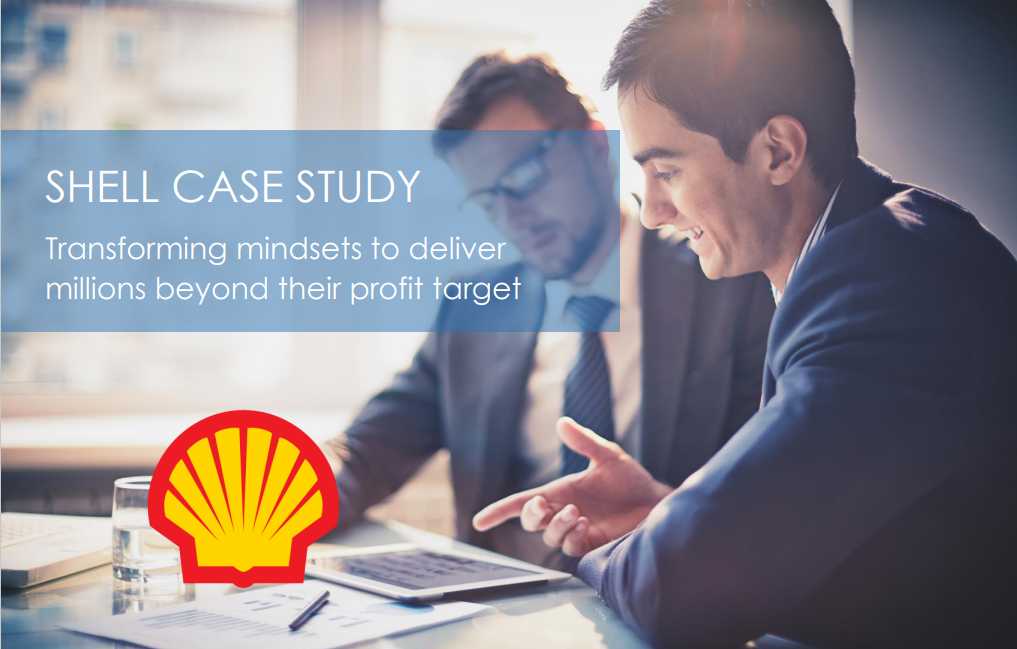 Our track record, independent endorsements, and our latest Net Promoter Score of +90 suggests we, at Sewells, can – and will – deliver the improvement in sales, margins, customer loyalty, staff retention and team spirit you want to see.
With many sales teams being 'battle weary' after the last 15 months or so, why not give them the 'shot in the arm' they would enormously benefit from?  Don't they – and you – deserve it?
Please contact us now and let's have a chat.