You've got every reason to feel a sense of pride. You and your people have survived lockdown! You have mastered working from home, or social distancing in the workplace; are doing a good job at managing your people coming off furlough and are focusing on the next 12 months by successfully gearing up to make up for lost ground over the last 6 months. At this point, you've probably come to the realisation that you may need some external help from a consultant or consultancy company.
You're probably only going to get one chance to maximise the improvements in performance you need and want – so you'll want to make the right choice.  So, how do you do it?
We've put together a simple guide to help you make the right choice.  Why?  Because getting it right is more important than ever and there is no shortage of so called "consultants" these days.  LinkedIn has had a proliferation of them since the Covid-19 round of redundancies have, sadly, hit a large group of companies.
One worrying factor is that when Senior Managers choose help, over 90% of the time they elect to go with a friend, ex-colleague or a relative!  No comment.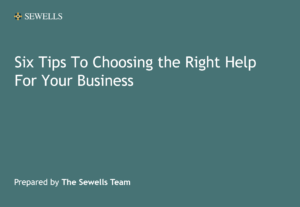 Click on the image to download report
We hope this has given you some valuable insights on how to select the right help for your business going forward.
We're currently conducting a survey to ask business leaders and managers what they think the top 3 requirements for the kind of help they may need in the future … We'd love to hear your ideas … please click this link to contribute.