What can be learned from a mouse with big ears?
… quite a lot about business – and how to be successful in tough times.
The theme for our weekly inspirational emails in August is 'Creating Positive Cultures'. At Sewells, we love this story and we felt it was a great way to kick off this series.
People go back to Disneyland time and time again for three very simple reasons: cleanliness, friendliness and safety.
Disneyland is a wonderful experience (and it happens to be a marvellous money-making machine, too) – but how do they do it?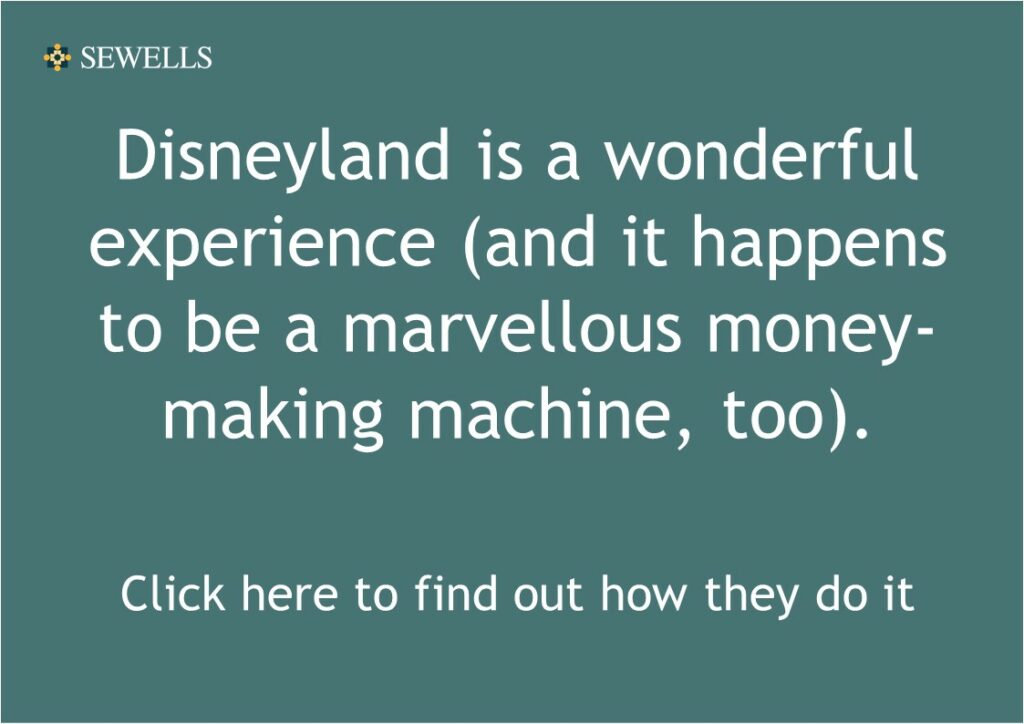 Please don't think this isn't relevant to your business, because it is! So, with this in mind, why not take these 9 topics and fill in the details for your organisation to create your very own version of a truly positive culture. If you need some help or find you have some gaps then either call or email us and we can go through it together … and positively transform your business.
We're here to help and make a positive, tangible and measurable difference.