Here's a fact that few can deny: It feels good to get a reward – whether it's a pint or a sizeable bonus – especially when you feel that you've genuinely earned it!
Occasionally in business, rewarding individuals or departments for phenomenal performance gets overlooked, or worse, blatantly ignored. Often times, out-of-touch management or profit margins are to blame.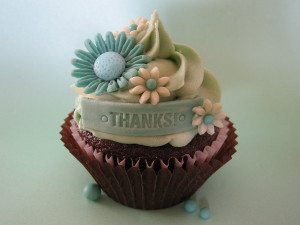 Take this example we recently heard through the Sewells grapevine:
"My co-workers and I were working our fingers to the bone trying to secure a crucial contract that would bring the company almost half a billion pounds in new business. We succeeded and were ELATED at the team's performance!
News spread around the company; we were receiving high fives and pats on the back from other departments. We were on a high.
None of the senior managers came to any department to say "Well done."
Three days later, we finally heard from senior management in the form of – if you can believe this – cupcakes … a box of cupcakes was sent to each department with the final contract amount detailed in frosting on the top of each one. Almost everyone in the team took that cake and threw it in the bin! What a kick in the teeth. What an "own goal" after a great performance.
Not one senior manager from above ever once came down in person to tell us that we did a good job. It would have meant a lot more than a box of cupcakes.
It was a slap in the face and I can most certainly tell you now that many of the team are looking or thinking of looking for new jobs."
Where do these senior managers get to learn how to be so bad?!
Building motivation and rewarding performance is an art form. Get it right and you've won your team's hearts and loyalty. Get it wrong and you've just alienated your best talent – something that no company can afford to lose.
Unfortunately, many senior managers get to where they are because they are very good with the hard business skills, but no one has ever shown them the importance of the most important skills, the people skills – successfully interacting with and inspiring team members at all levels.
A recent example of doing it right that made the news: Chinese billionaire businessman Li Jinyuan took 6,400 employees from his company, Tiens Group, on a 4-day, all-expenses-paid trip to Paris and Nice. A very nice reward, indeed! Read more about it here.
While you don't have to take your team on a trip to France to show your gratitude, it is important to not under-estimate the power and impact of face-to-face, genuine and sincere thanks. It is something that cannot be overlooked, but yet it so often is in today's market!
At Sewells, we can help you come up with ways to conscientiously build and foster a motivated, high-performing attitude steeped in a winning, passionate culture.
Don't let a "Cupcake Reward" be the wedge that drives good people away from you! Contact us today for quick chat on how we can help you and your team get to where you want to be.