Are you getting the business results you hoped for in 2019?  Are you "future-proofing" your business with the improvements you're making?
The best definition of insanity we've ever come across is doing the same old things over and over again, hoping for different results.
If what you're doing to achieve your goals isn't working, a new, dynamic, tried and tested approach may be just what is required to guarantee success … and we, at Sewells, just may have it for you.
Many organisations are just not good at successfully managing and landing business critical change.
We find that too many people in organisations seem to prefer to flog a dead horse rather than bury it…and find a new one that's fun and easy to ride, and will get you where you want to go.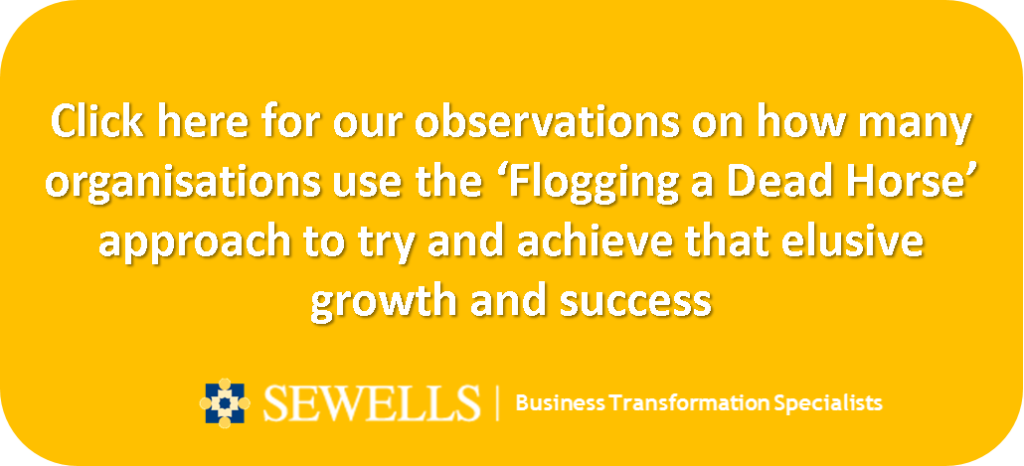 Do any of these sound familiar?!
Change can be difficult to "land", especially if you find people in your organisation are unwilling – or unable – to embrace change …
You have to know what you're doing to make change happen. The good news is … you don't have to do it alone …we believe in you, and we have a change methodology that works every time … for any organisation, large or small … and in any sector.
What are your Top Business Change Challenges?
We'd like to know the most critical business change challenges that your organisation is currently facing … you know the ones that drain energy from your staff, promote change fatigue, inhibit talent and ability from shining through, and hold bottom-line results under the water.
Once we've understood what's going on – we'll work with you to deliver changes in performance and results you have previously only ever dreamed about!
Let's get rid of your dead horse!
It's time your organisation experienced the business growth you've been searching for.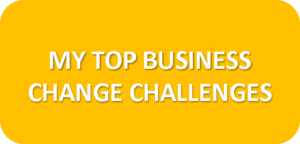 Click on the button above to complete and email us your Top business Change Challenges.
This will take fewer than 5 minutes, it's completely free … and it may become the start of something truly miraculous, allowing you to turn your dead horse into a winner!