In the last 18 months our sales development programmes have increased our customers' sales revenues by an average of 29.6%, margins by 32.4%, and customer loyalty has nearly doubled. 
We've received lots of questions from people asking how we've managed to do this?
It's by our deep understanding of: –
Turning the "sales process" into a "buying process"

 

Focusing on relationship-based selling, not transaction-based selling
Becoming a truly customer-centric organisation
And, most importantly, tackling "head on" the biggest barrier to the kind of improvements you want to see in sales revenues, profits and customer satisfaction/loyalty, which is: –
The attitudes and mindsets of the salespeople and sales managers
Many organisations focus on building sales skills and product knowledge – but ignore the attitudes and mindsets of people involved in the process.
Think it of this way ….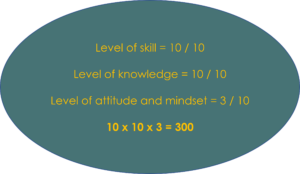 Now, let's turn the negative and battle-weary attitudes of the sales people from a 3 to a 9 …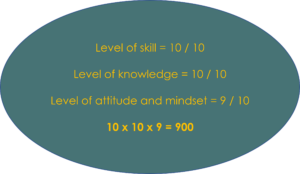 Sales revenues, profits and customer satisfaction loyalty go through the roof!
One sales development programme we recently ran focused on attitudes with a bit of "spit and polish" on the skills and knowledge.  A "value added" sector of a crowded and competitive market was up 40% – our client's market share was up 256%!
We, at Sewells, are one of the UK's leading sales development specialists.  Isn't it time we got together to discuss how our unique, tried, tested and trusted approach can turbocharge all areas of your sales performance?
Click HERE to contact us to set up a meeting or a call with one of our capable sales improvement specialists – it's free, there's no 'heavy' sales pitch, just good solid advice and … there's no obligation … what we do works every time, everywhere we go …
So, why wouldn't you want to take up this invitation?