With the vaccine roll out gathering pace, it seems like there's a light at the end of the tunnel for us to get past this pandemic… we don't know how long the tunnel is … but there's light at the end of it for sure ….
And no matter how long the tunnel might be, our research with our clients shows that they're all saying the same thing about the impact of Covid-19, lockdowns, isolating, working from home etc ..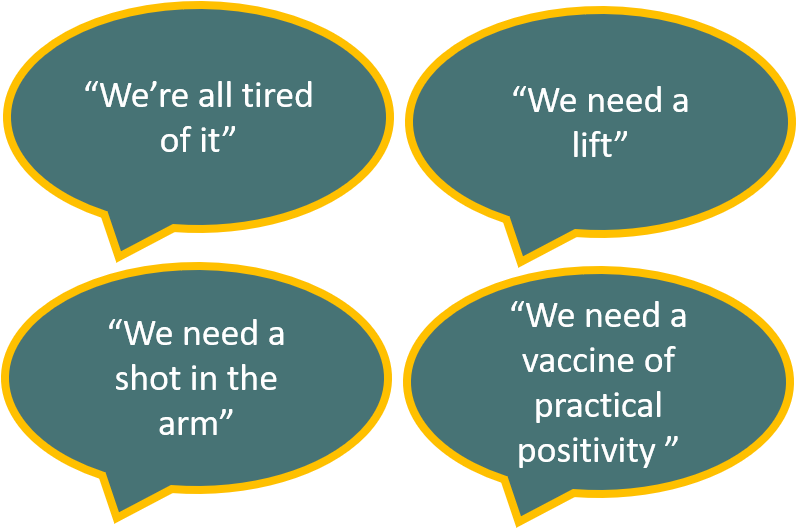 This has got us thinking … and we've decided to add to our 5:15 in the morning inspirational posts on LinkedIn and Twitter, and our Wednesday Inspirational Emails … with a new service …
We've called it "TOSITA"
(The Other "Shot In The Arm")
It will take the form of an inspirational video on a Monday morning at 8.30 – it will be a powerfully uplifting story about how bountiful the human spirit is, when stimulated properly, to overcome all kinds of adversity – both personal and professional.
It will also take the form of an inspiring and uplifting written story on a Friday morning (for you to reflect on over the weekend).
If you are enjoying the series, let us know and we'll keep it going until we get through the other side of the tunnel.