In the video on Monday we discussed how these days most organisations, even the smallest ones, have a mission statement but they fail miserably to get everyone on that mission!
This means all the unlimited and unused potential, creativity and energy people have is scattered and diffused rather than being channelled and directed towards achieving the primary objectives of the organisation.
And let's face it, this is the last thing we need as we try to recover as quickly as we can as we come out of lockdown.
There are a number of reasons why this happens such as poor leadership and communication, or senior managers not acting on a day to day basis as role models for people to follow.
The main reason, however, is that most mission statements aren't fit for purpose in the first place because they hardly represent a flag (a 'cause') worth rallying behind!  In many cases a mission statement is something that employees can't even recite, much less know what all the buzzwords in it actually mean.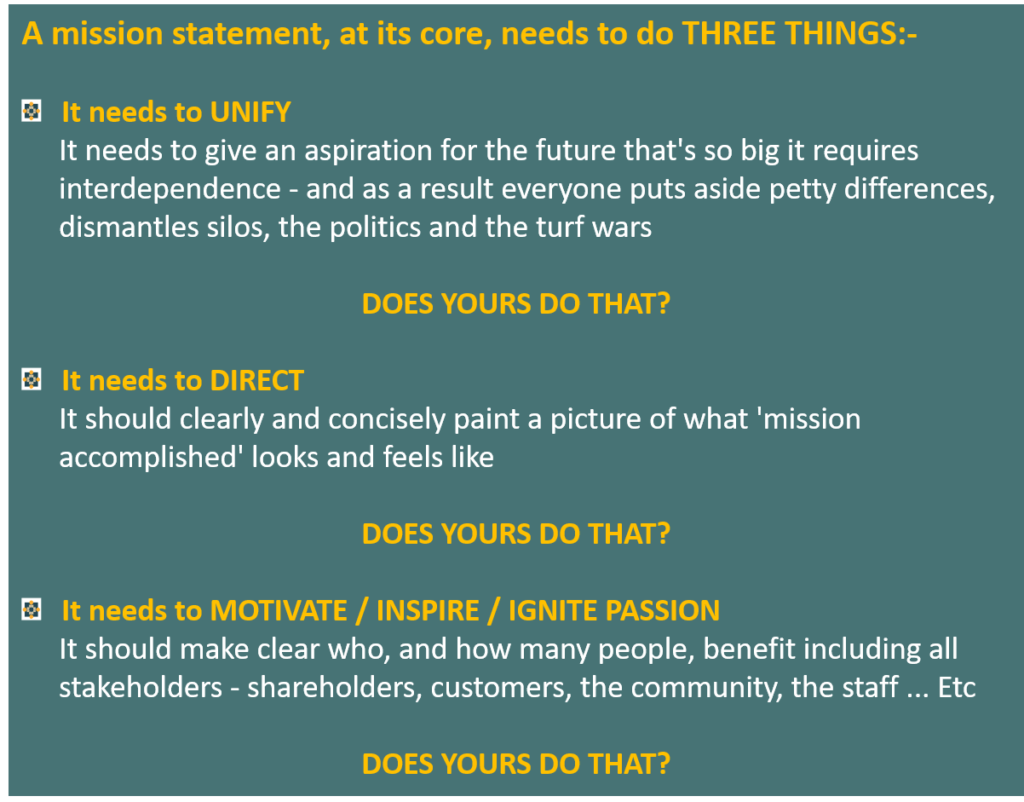 (click on image to enlarge / download)
People, especially after lockdown, don't want to join a company – they want to join a CRUSADE!
Does your mission statement pass the UNIFY, DIRECT, INSPIRE test? Why not mull that over this weekend and let us know?