1
18
16
12
22
15
17
20
21
23
2
10
3
6
9
4
7
5
8
11
14
13
19
24
25

FREE Prize Draw!
"Working Miracles … with Performance™" is our world renowned motivational workshop which guides you through tried and tested, step-by-step strategies that are simple to apply and will allow you to take control of your future – both professionally and personally.
We are on the cusp of the new Roaring Twenties! Get yourself match fit and enter our prize draw to WIN TWO FREE PLACES on our next workshop on 27th & 28th February 2020! (Value £3,990)
Click below to enter & use ADVENT19 as booking reference so we know you are entering the prize draw.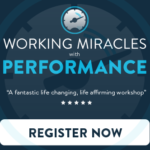 FREE report … !
Culture change is hard … lasting culture change is really hard.
We have put together a report outlining 8 steps to implementing change powerfully and successfully, download it now to enable change in your organisation ready for the  new decade!
Our clients tell us we excel at …
Eradicating the dysfunctions of all teams and silo mentalities … to increase operational efficiencies and profits. This Christmas, we are sharing our secrets with you … download your report below!