Attitude towards change
Many organisations embark on change programmes without understanding what it takes to make people want to change. This great cartoon demonstrates the attitude of most people towards change within organisations.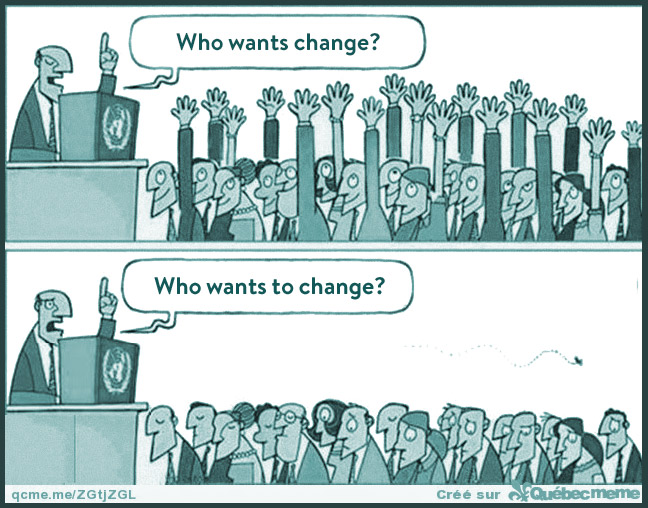 Organisations fail to realise the psychological discomfort their people go through when faced with any changes.
Sewells programmes are proven to help leaders recognise the real mechanisms behind positive change.
If you'd like to experience the Sewells 'magic', please sign up for our exclusive 100% free taster webinar for our flagship workshop, "Working Miracles™ … with Performance".
This is your opportunity to get a taste of what this workshop can do for you and your team. Simply register below to be part of it. We guarantee you'll find it highly inspirational.